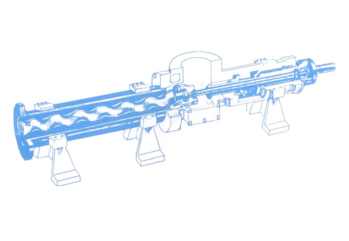 Click to Enlarge
WestCoast Rotor, Inc. manufactures and distributes top quality, OEM-grade replacement parts for progressive cavity (PC) pumps. All our PC pump replacement parts are manufactured to exacting standards, with no deviation from OEM tolerances, allowing for perfect interchangeability.
Also known as eccentric screw pumps or helical rotor pumps, progressive cavity pumps are used in a wide range of industries, all of which demand tight tolerances, high performance, and durability. Made in the USA with CNC and conventional manufacturing equipment, CAD/CAM, and a skilled, experienced staff ensure that WestCoast Rotor's PC pump parts meet these high standards.
We can manufacture your replacement parts to order, and maintain a large inventory of readily-available aftermarket parts to fit progressive cavity pumps from most major OEMs. We can also produce application specific PC pump parts to meet your unique needs.
We are dedicated to delivering the highest quality, best performing aftermarket PC pump parts on the market. Request a quote today, or contact WestCoast Rotor for assistance.